Living in Recovery?
The Zone is a safe haven of acceptance for anyone in any stage of recovery.   It is a Recovery Community Organization (RCO) to support long-term recovery and re-entry.
According to the Surgeon General's report released in November of 2016, there are 25 million people in the United States living a life of recovery.  Peer support is an evidenced-based approach to recovery support that is sweeping the country. Because of the astronomical relapse rate associated with opioid/heroin addiction, we believe that after-care from rehabilitation or incarceration is essential and the missing link to fill the service gap that will help those in recovery stay in recovery.
The Davis Direction Foundation, Inc., addresses five areas:  Awareness, Prevention, Education, Harm-Reduction, and Recovery.  Recovery is Real and happens in communities.  Join us as we make a difference in our community and show others how to make a difference in their own communities.
Video made available via UStream
Speaker's Bureau
The Speaker's Bureau, hosted by The Davis Direction Foundation took place at The Zone, last December. During these two days, individuals shared their story, shown below.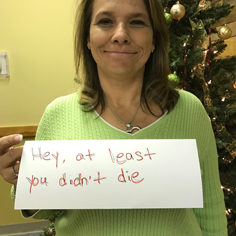 Annette Douglas
Annette Douglas is a registered nurse with a Bachelor of Science degree from Kennesaw State University. Annette has lived and worked in the Metro Atlanta area for the past thirty years. She has worked in local emergency room departments and is now a certified case manager, keeping close ties to her community and helping to navigate the HC. Annette and her husband have raised four children in Cobb County. Their eldest son, Jeff, began abusing pain pills, recreationally, at the age of fifteen years old and has spent the past fifteen years in and out of the prison system. Annette is presently volunteering with the nursing team at The Zone and is passionate about being an advocate for the recovery community.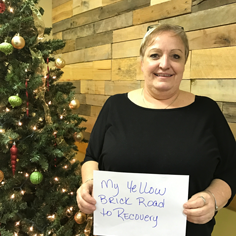 Barbi Harrison
I am Barbi Harrison and I have been in long-term recovery for twelve years. I work as a manager for a wholesale automotive company and I also work, part time, as a recovery coach at the Zone.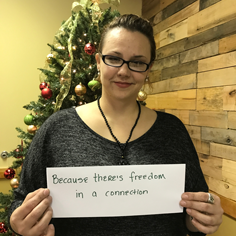 Brittany Keith
Brittany Keith is the leading coordinator of the Independent Work Program at the Collective at Cumberland. Brittany is serving as liaison for the recovery community for Cobb County Family Treatment Court and Regional Advisory Council of the Department of Behavioral Health and Developmental Disabilities. She is in long-term recovery from addiction and Bipolar Disorder. This gives her the ability to help recovering individuals in transition from drug-related treatment, jails, and court to self-sufficiency in their personal, professional, and education development. Brittany has an extensive education background in sociological economic studies and psychology.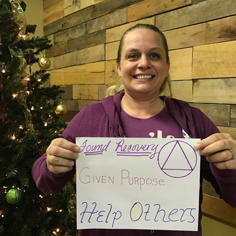 LeeLee Gore
LeeLee Gore is the director of community services at the 8111 Club in Sandy Springs, GA. In addition, LeeLee is founder and director of a sober living residence in Atlanta, GA., and has been certified as a relapse prevention specialist from Spectrum Health Care Systems. LeeLee spends countless hours helping people suffering from addiction and their families. She has also been certified from the state of GA to take 12 Step meetings into the prison systems, and help bridge the gap between recovery in incarceration and recovery after release.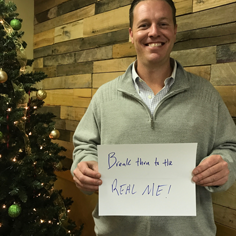 David Campbell
David's bio is coming soon.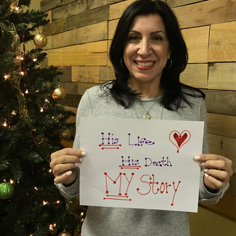 Dawn Camarda
Dawn Camarda has lived in the Metro Atlanta area for thirty years. She is a real estate broker associate with Atlanta Fine Homes Sotheby's International Realty, a full time college student and an entrepreneur/inventor of a cosmetic patent. Dawn takes pride in her many endeavors, especially completing her Bachelor's degree in Business Management and the impending patent of her cosmetic product.
Prior to working with Atlanta Fine Homes, Dawn raised three children, while operating her own real estate company. She is a member of the Atlanta Realtors Association and also gives her time to various charities. In addition, she enjoys horseback riding, canvas oil painting, family time and shopping.
Dawn is a passionate recovery ally to those at The Zone. She lived with and supported her son who was struggling with substance abuse disorder and attempting recovery through numerous 30 day treatment programs. After his fourth attempt, he ultimately lost his battle while in treatment.
Dawn realizes there are many pathways to recovery and supports and applauds Davis Direction Foundation and the Zone for providing the critical resources necessary for those struggling with and recovering from substance abuse disorder.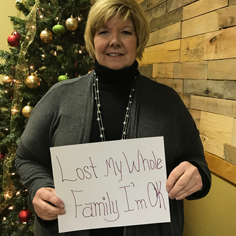 Debbie Dalton
Debbie Dalton is a native of Atlanta, GA and has lived in Marietta, GA for thirty years. She is a financial assistant for a private dental group in Marietta. She has been in the dental field for over thirty years and loves the interaction with people. Debbie was a wife for thirty five years and the mother of two sons. She has spent many years working with the Boy Scouts, Lassiter Band and basketball.
Debbie spent fourteen years trying to help her youngest son, who was struggling with opioid addiction. After years of incarceration, court hearings and rehabs, Matt lost his battle with addiction on January 11, 2015.
Since her son's death, Debbie spends her time bringing awareness to this horrible disease. She participates in local Naranon Meetings for support. Sadly, Debbie's husband of thirty five years passed away six months after Matt's passing. She wants people to see that you can find happiness and peace after tragedy..."I lost my family but I'm OK"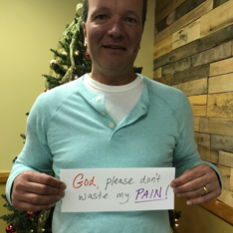 Derek Calhoun
Derek is an IT Director having spent the last thirty years in the telecom industry. After five years of working to help his son overcome his addiction, he lost his son to a heroin overdose at age nineteen.
Derek has invested much of the last six years in trying to gain as much knowledge as possible, regarding the disease of addiction. Through his volunteer work with The Atlanta Dream Center and Parents of Prodigals, he has had the opportunity to support other parents that are struggling with the heart break of this epidemic.
Both Derek and his wife, Susan, grew up and raised their family in Cobb County and are actively involved at the Atlanta Dream Center Church, where Derek currently serves as Chairman of the Board.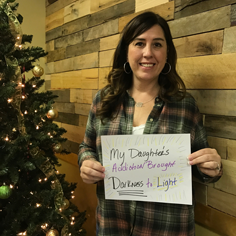 Jennifer Blackwell
Jennifer grew up in Cobb County, GA and attended Lassiter High School. She is currently a seasoned IT professional of twenty five years with a software company in Atlanta, GA. She has a background in Criminal Justice studies from Reinhardt University. She currently holds three United States Patents for speech analytics for Compliance law and has two more pending. Jennifer has devoted her career to helping businesses optimize their capital investments with various industries including financial educational and healthcare
Jennifer is the mother of a daughter struggling with the disease of addiction who is currently in recovery in South Florida. She joined the Davis Direction Foundation in 2016 as a recovery ally and is a charter member of The Zone, a Recovery Community Organization. Jennifer has invested countless hours learning to navigate the health care community, substance abuse disorder coverage, rehabilitation centers and after-care sober living homes, including all associated accreditations. She has a passion for young adults in recovery and helping parents navigate and cope with the family disease of addiction.
Jennifer and her husband, John, are raising their three girls in Cherokee County, GA and are active members of His Hands Church where they faithfully serve their community.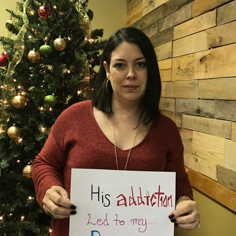 Jenny Walton
Before joining Davis Direction Foundation as the Director of Operation, Jennifer was an advocate and mother of two boys who struggled with substance use disorder. She has spent more than twenty years in Operational Management resolving and leading adults to solution oriented environments. In a desperate attempt to find help, support and resources, Jennifer aligned herself with the Facebook group, The Addict's Mom and has served as the Georgia State Chapter Administrator for more than three years.
Jennifer and her husband of twenty four years are now in recovery themselves from the destruction of addiction. Although their children will battle their disease for the rest of their lives, Jennifer has come to realize there are many pathways to recovery, and that recovery is possible.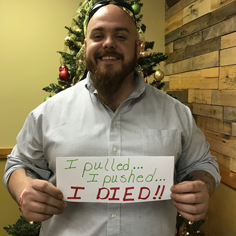 Justin Jackson
Justin Jackson is a successful young adult in long term recovery. J.J. earned a G.E.D. in 2007, then joined the United States Navy in 2008. In 2012, J.J. gained the title of certified asset recovery specialist with one of the largest repossession companies in America. Although J.J. has struggled his entire adult life with drug addiction, he is now maintaining a healthy lifestyle and residing in Kennesaw, GA, with his two children, while working as the maintenance manager, community service coordinator and peer leader at the Zone.
J.J. is passionate about his recovery and its possibilities, and provides a real life example that recovery is possible, regardless of his past. J.J.'s firsthand experience with drug addiction, crime and incarceration provides the ideal foundation for his role in the Zone's recovery community. In addition to J.J.'s drug addiction, he also suffers from Post Traumatic Stress Disorder, as a result from his time serving in the United States Navy. In spite of these tremendous obstacles, J.J. has found the drive to change the direction of his life by choosing recovery.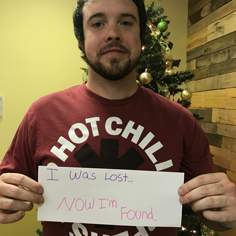 Patrick Mahon
Patrick is a certified Peer Specialist through the Georgia Council on Substance Abuse. In addition, Patrick is a qualified recovery empowerment specialist, with hopes of spreading awareness about recovery through music. Patrick is no stranger to the field of recovery having spent two years as a house manager and recovery coach at Sober Men Living Kennesaw.
Patrick helps those who struggle with addiction discover their true potential and pursue their goals in life. Drawing on his experiences in the field of addiction and his own recovery, Patrick now focuses on his own dreams of becoming a musician, with the hopes of inspiring others, including children.
Patrick's contact information: email psmdemusic@gmail.com or call (678)-993-5357.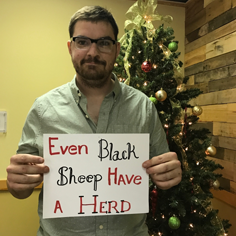 Sam Rathvon
Sam Rathvon is an up and coming young professional in the field of substance use disorder harm reduction and prevention, who has recently graduated from Kennesaw State University(KSU) with a Bachelor's degree in English. He is a person in long term recovery, having 3 year of recovery. Sam has gone from multiple university sanctions, both academic and extracurricular in nature, putting him on the verge of dismissal to being a recipient of a KSU travel grant, a Research Fellow at Yale University, a student representative on the search committee for KSU's English Department chair, and an active participant in the outreach programs as a member of the Collegiate Recovery Community at KSU. His other accomplishments are the obtaining of his Eagle Scout in 2009, an Advanced Placement Program Scholar, extensive nonprofit experience being employed by the Metro-Atlanta YMCA for 8 years in a number of positions. Currently, he is the grant writer for the Davis Direction Foundation, and Founder/Creative Director of Globe in the Dark Art.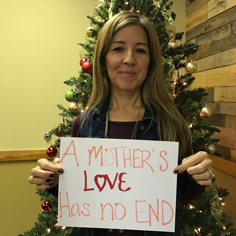 Sandra Peterson
Sandra is a mother of five, one of whom is in long term recovery from opiate addiction. Sandra has over twenty eight years of experience as a nurse, including several years in correctional facilities as a health care administrator. Currently, Sandra is working in the mental health and recovery field while pursuing her nurse practitioner degree with the goal of eventually working in the recovery community.
Over her many years as a nurse, Sandra has seen many individuals struggle with the disease of addiction. She strongly believes that through sharing your story you can reach others and save lives!
Sandra lives in Loganville, GA with her husband and teenage daughter and is an active member of 12 Stone Church.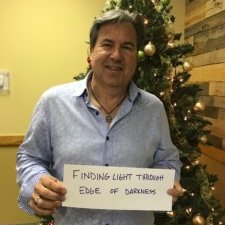 Jordan Pilzer
Jordan Pilzer is a National Sales Manager for a hospitality furniture manufacturer leading a successful team of 30 sales representatives all across the country. On a more spiritual and personal level for the past 20 years, he has been a coach, counselor, family support group leader and inspirational entertainer for children and adults alike. While understanding we all face adversity and challenges, his primary focus is always on finding the positive aspects of any situation we are in.
Having recently lost his son to an accidental overdose of heroin, he is now drawing on his years of experience as an inspirational/motivational speaker to share the story of his son's journey from his unique personal perspective.  His message of faith, hope and love provides guidance and strength (even in the most dire of situations?) to those in active recovery, parent support groups and anyone who has a concern about the disease of addiction